IN OUR RETREATS, HIGH QUALITY FOOD FORMS THE FOUNDATIONS OF GOOD HEALTH, WEIGHT LOSS AND BODY TRANSFORMATION
Give your body what it needs with an abundance of fresh fruit, green leafy vegetables and whole superfoods, packed full of healthy healing properties to flood your body with revitalizing nutrients.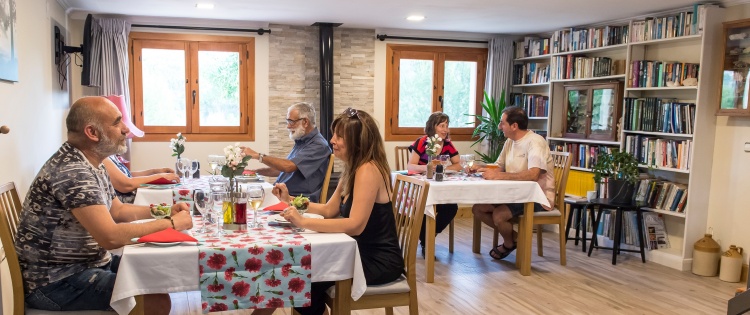 OUR FOCUS IS ON EATING A SUPER-CLEAN PLANT BASED DIET OF UN-REFINED, GUT FRIENDLY ALKALIZING, ANTI-INFLAMOTORY FOODS
For detoxing, our menus trend towards vegetarian as these foods are predominantly used to reduce the stress on the body and help enormously in the detox process.
The type of food we offer is traditional and specifically tweaked for optimal health. Our cuisine resembles gourmet cooking, slightly French in style and more balanced than a Paleolithic diet. We also like to experience the traditions from all over the world, tasting the variety of healthy cuisine that other societies can offer. 
 We only use gentle and slow cooking methods to retain the quality and enhance the flavour, freshly prepared with care and loving attention. We do not use microwaves, we only use non toxic cookware and avoid plastics and only use chlorine and fluoride FREE water.
We are sure you will love eating with us, discovering the wonders of food creation and consumption with a tasty variety of dishes that are gonig to tickle your taste buds and leave you content and ready for your siesta...